Rainbow mountains - stock photo
In Zhangye, China, there's Danxia UNESCO heritage site, a mountain range of densely packed layers of minerals and rock that are dramatically striated into a layer cake of technicolor. The entire color spectrum is fully visible on a sunny summer day, especially after a light rain.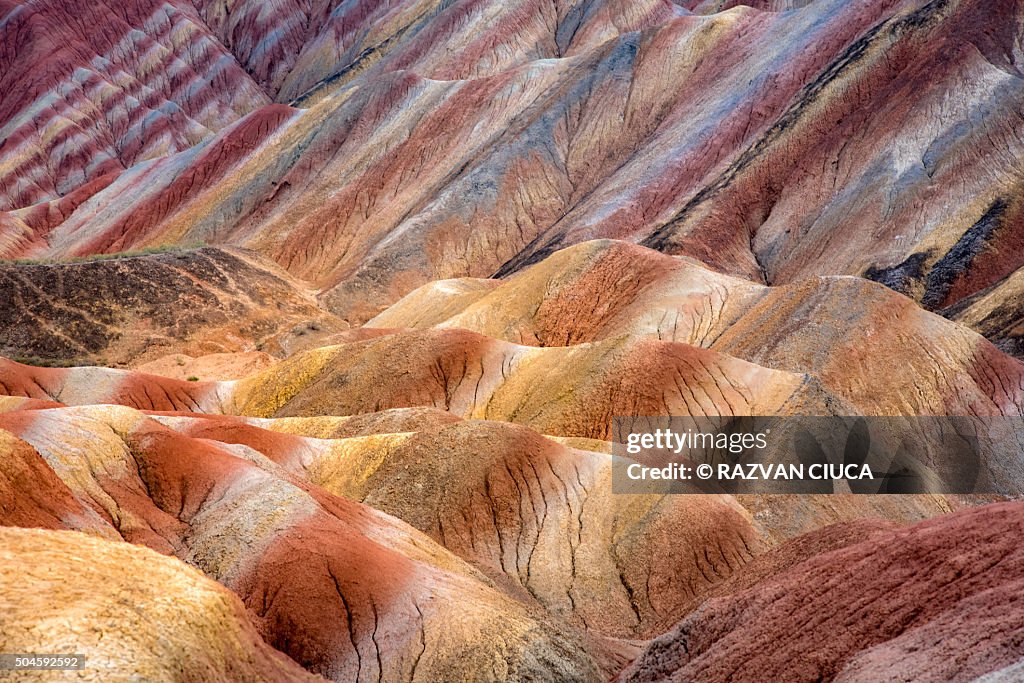 Get this image in a variety of framing options at Photos.com.
All Royalty-Free licences include global use rights, comprehensive protection, and simple pricing with volume discounts available
DETAILS
Location:
Zhangye, Gansu, China
Release info:
No release required